NERCCS 2020:
Third Northeast Regional Conference on Complex Systems

April 1–3, 2020 -:- Buffalo, NY ONLINE ONLY!


NERCCS 2020: The Third Northeast Regional Conference on Complex Systems will follow the success of NERCCS 2019 and NERCCS 2018 to promote the emerging venue of interdisciplinary scholarly exchange for complex systems researchers in the Northeast U.S. region to share their research outcomes through presentations and post-conference online publications, network with their peers in the region, and promote inter-campus collaboration and the growth of the research community. NERCCS is particularly focus on facilitating the professional growth of early career faculty, postdocs, and students in the region who will likely play a leading role in the field of complex systems science and engineering in the coming years.


Important Update
ORAL PRESENTATIONS: The conference has gone ONLINE ONLY and will rely on Zoom meetings. We will email the meeting links to registered participants before the conference. (Registration is free.) Speakers can simply join the meeting and share their screen. A (free) Zoom account is recommended, but not necessary.

POSTER PRESENTATIONS: Posters will be available on this webpage prior to the conference. The poster session will be Thursday April 2, 4:40-6:10pm. We are asking poster presenters to upload a PDF of their poster and a 2-3 minute audio or video recording that summarizes their work by March 28. (It can be recorded through Zoom.) In addition, to allow participants to ask questions, we are asking each poster presenter to host their own Zoom meeting at a designated time within the poster session. Instructions will be emailed. Hosting requires a (free) Zoom account. We will create and share a schedule for these poster-focused Zoom meetings.

We are in the process of organizing training sessions for Zoom to help persons that are unfamiliar with it. Please volunteer to run a session if you are experienced with Zoom. The first training session will be Friday March 20 at 2pm (eastern time) and will be led by Juniper Lovato of the University of Vermont.

PRE-CONFERENCE SCHOOL: It will be in the afternoon of Wednesday April 1. See below for details.
Important Dates:
| | |
| --- | --- |
| Submission deadline: | January 15, 2020 January 22, 2020 [Extended Deadline] |
| Notification to authors: | February 15, 2020 |
| Registration deadline: | March 27, 2020 |
| Conference: | April 1-3, 2020 |
We call for submissions for oral and poster presentations on a wide variety of complex systems research. Relevant topics include (but are not limited to):
Theoretical foundations of complex systems
Nonlinear dynamics and chaos
Systems theory, information theory, and systems science
Game theory, decision theory, and socio-economical applications
Self-organization, pattern formation, and collective behavior
Structure and dynamics of complex networks
Sustainability and adaptability of complex systems
Bio-inspired systems, machine learning, and evolutionary computation
Data-driven approaches to complex systems
Applications to the humanities, art, and literature
Historical and philosophical aspects of complex systems
Complex systems and education
Submissions should be made as an extended abstract via a single PDF file to EasyChair. Before submitting, make sure to read the formatting instructions and use the formatting example in LaTeX
Submissions will be evaluated and selected through a rigorous peer review process.
Best Poster and Best Presentation Awards: NERCCS 2020 will give Awards to recognize the Best Posters and Best Presentations. The winners will be selected by a committee. Winners will be recognized at the end of the conference to award them with a certificate. In addition, Springer Nature is sponsoring the awards by providing the winners with their choice of Complex Systems book:

Award Winners:

Best Oral Presentation
Jean-Gabriel Young, George T. Cantwell and M. E. J. Newman. "Efficient and Fully Bayesian Inference of Complex Networks from Noisy Data"
Honorable Mention Oral Presentation
Lana Delasanta, Dobri Dotov, Laurel Trainor and Edward Large. "Analyzing Group Drumming Using a Dynamical Systems Approach"
Best Poster Presentation
Philip Chodrow, Nicole Eikmeier, Mari Kawakatsu, Dakota Murray, Ritwika Vps, Kate Wootton, Rodrigo Ramirez and Dan Larremore. "Emergence of Hierarchy in Networked Endorsement Dynamics"
Honorable Mention Poster Presentations
Eric Pena "Cellular Automaton Game of Life Optimization using Genetic Algorithms"
Zhasmina Tacheva and Natalie Simpson "Analyzing Actor-Topic-Event Networks: An Empirical Approach"
KEYNOTES AND INTIVED SPEAKERS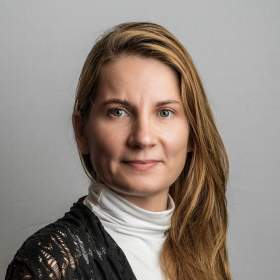 Click here to register for free.

If you have already paid for registration, you do not need to register again.
We will issue a refund as soon as possible. Thanks for your patience.