NERCCS 2020:
Third Northeast Regional Conference on Complex Systems

April 1–3, 2020 -:- Buffalo, NY




NERCCS 2020: The Third Northeast Regional Conference on Complex Systems will follow the success of NERCCS 2019 and NERCCS 2018 to promote the emerging venue of interdisciplinary scholarly exchange for complex systems researchers in the Northeast U.S. region to share their research outcomes through presentations and post-conference online publications, network with their peers in the region, and promote inter-campus collaboration and the growth of the research community.
NERCCS will particularly focus on facilitating the professional growth of early career faculty, postdocs, and students in the region who will likely play a leading role in the field of complex systems science and engineering in the coming years.
The conference will be held at UB's Medical Campus in Downtown Buffalo, which is within driving distance from all major urban areas in the U.S. Northeast region.
We call for submissions for oral and poster presentations on a wide variety of complex systems research. Relevant topics include (but are not limited to):
Theoretical foundations of complex systems
Nonlinear dynamics and chaos
Systems theory, information theory, and systems science
Game theory, decision theory, and socio-economical applications
Self-organization, pattern formation, and collective behavior
Structure and dynamics of complex networks
Sustainability and adaptability of complex systems
Bio-inspired systems, machine learning, and evolutionary computation
Data-driven approaches to complex systems
Applications to the humanities, art, and literature
Historical and philosophical aspects of complex systems
Complex systems and education
Important Dates:
| | |
| --- | --- |
| Submission deadline: | January 15, 2020 January 22, 2020 [Extended Deadline!] |
| Notification to authors: | February 15, 2020 |
| Registration deadline: | March 27, 2020 |
| Conference: | April 1-3, 2020 |
Accepted abstracts will be invited to submit an extended full paper of their work for a special issue of the Northeast Journal of Complex Systems (NEJCS), an open-access online journal hosted by the Open Repository @ Binghamton (ORB). No publication fee will be required. This will be an ideal venue for authors to publish an extended full paper on the work they present at NERCCS. There will be no strict length limit to full papers for the post-conference proceedings (but with an expected length no more than about 10,000 words). Interested authors should contact the Publication Chairs (Barney Ricca and Georgi Georgiev).
KEYNOTES & INVITED SPEAKERS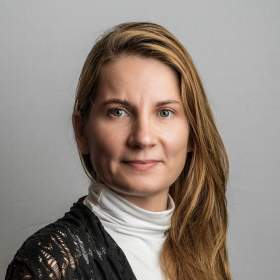 Pre-Conference School Speakers
TBD